Unlimited Geo-Distributed DDoS Protection
Distributed denial of service attacks, also known as DDoS attacks, can significantly impact your business or organization's technological infrastructure. Whenever a DDoS attack occurs, the attacker will deliberately and maliciously send a significant web traffic volume to your website or the systems supporting it. This attack causes the website to not perform at its usual standards, and you will struggle to serve users or customers.
A distributed denial of service attack can be disruptive in the best case and destructive in the worst-case scenarios. It can also have serious knock-on effects on user experience, customer flow, and more. For that reason, it is best to be countered by a distributed protection system based in locations around the world for maximum coverage.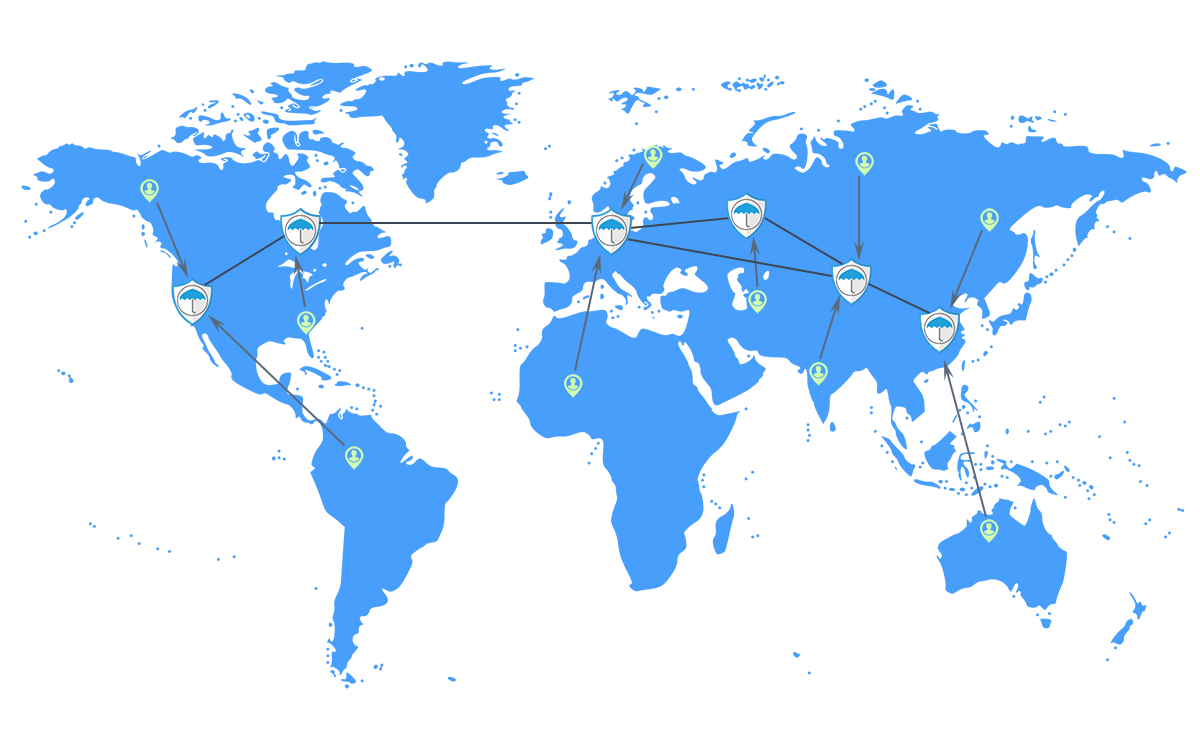 Geo-distribution means that we get to place "scrubbing centres" which are dedicated locations from which web traffic can be analyzed to prevent malevolent attacks coming from locations all over the world. Our centers exist in Europe, Asia, and North America.
There is a simple reason for the geographical distribution: no matter where the attacker directing high volumes of traffic to your website might be, having a regional scrubbing center on hand means that you can mount local defenses effectively and in a timeframe that will defend your website.
All of our DDoS protection tools also come with proprietary software packages. So, no matter the geo-distribution of your scrubbing center, it will benefit from our expertise. Meanwhile, our web filter is maintained regularly to combat the latest threats and stay updated on malicious threats on the Internet.